Catholic Daughters of the Americas
Washington State Court
"The purposes of the organization are to participate in the religious, charitable and educational apostolates of the Church. Catholic Daughters engage in creative and spiritual programs which provide it's members with the opportunity to develop their God-given talents in meaningful ways that positively influence the welfare of the Church and all people throughout the world. Catholic Daughters of the Americas strives to embrace the principle of faith working through love in the promotion of justice, equality, and the advancement of human rights and human dignity for all."

Come, little leaves, said the wind one day.
Come to the meadows with me and play"
Put on your dresses of red and gold.
For summer is past and the ways grow cold.​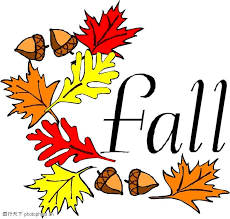 Message from Our State Regent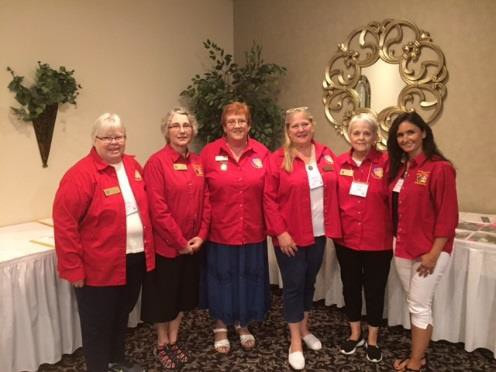 Dear Catholic Daughters:
Welcome to "Fall 2017" and the beginning of a new CDA Year. I wish to thank all of you for agreeing to step-up and serve your Court as members and officers in the Catholic Daughters of the Americas. We are extremely fortunate to again have Fr. Pat Kerst as our State Chaplain and Susan Mone' as our National Director.
My goal for the year is to visit as many courts as possible. We have a wonderful State Board, and if I can't visit, Kathy, Ginny, Thereasa, or Peggy may be stopping in. I know Semi-Annual Financial Reviews are coming fast. Financial Review forms on the National Website. Contact your District Deputy to arrange for her to be at the review. (See pg. 2) Regents are to appoint three members, which are not officers, to serve on the Review Committee. Forms are to be returned to State and National by November 1, 2017.
By now, many of you have already had your 1st meeting and I am sorry this newsletter did not reach you sooner. It has been a very busy time with teaching, family, church…
That being said, we have a new editor, Sue Bregel from Court Tacoma #977!
*As a reminder: at your 1st Meeting you'll need to Review your local court Standing Rules and have them approved. The standing rules should be approved annually. Next: Work on your Court Budget. It might be time to start reviewing your needs. Be sure to check the Charitable Contribution Report for ideas about budgeting items for the State and National Charities and Projects. Don't forget to include a budget line item for Workshops and Convention along with your Charities.
October 15, 2017: National Catholic Daughter of the America's Day. Plan something special with your court, hold a membership drive or have an activity for all parish women to introduce them to the good works of CDA. Anywhere you go, smile and present our CDA motto.
As Catholic Daughter's and Women of faith, we need to make time in our Courts for prayer.
Our meetings should begin and end with prayers. We should encourage members to do corporate communions, Adoration and Novena's. We need to invite ladies with open arms and have them feel welcomed. Make your court membership grow something you want women to join. We are offering tools to facilitate energy, prayer, and enthusiasm in your Court while also taking care of business.
My main "Theme" or focus will be on "Those That Need Us!" The Homeless, the Hungry, and especially the Human Trafficking and Exploitation. We have some wonderful avenues to present at our workshop that will help us organize to serve others.
Wow, there is so much more I'd like to say but I only have one page. Please call me, anytime!
Thank you for all of you do on behalf of our God and Church. I am humbled to serve you and your court as Washington CDA State Regent.
With God's help and guidance!
Nanci Cornell
, Washington State Regent
---
©2016 Washington State

Catholic Daughters of the Americas

all rights reserved

For questions regarding this site contact

webmaster